I visited our local BMW/Triumph dealer, Lone Star, today to test ride the Triumphs on the Factory Tour.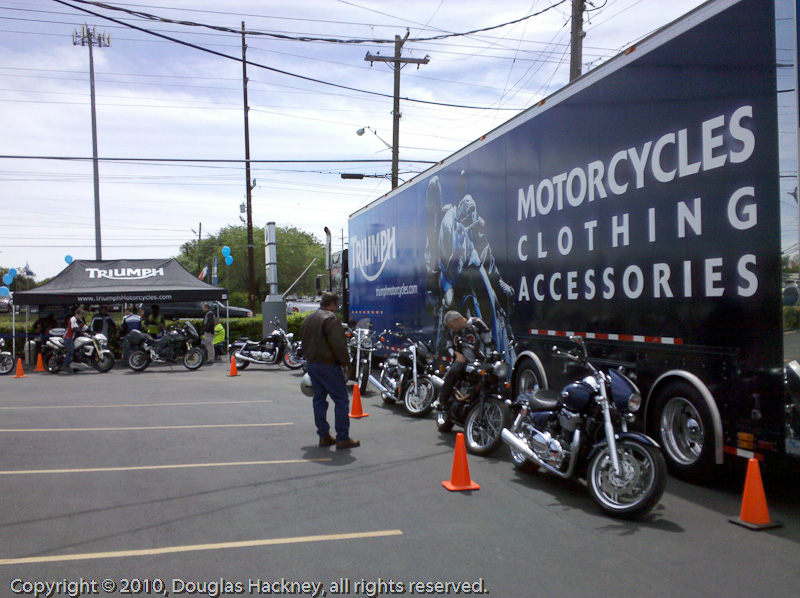 I'm slowly trying to adapt and adjust back into American culture. I'm using riding as one of the tools to accomplish that task. I rode the Bonneville SE. It was fun, but I think I'd go for the T100 to gain a little peg to seat room.
Anyway, I was chatting with a rider in the dealership when I was tracked down by a guy asking if I was the owner of the GS with all the flags on the pannier boxes. He related that he was accompanying some friends during the U.S. portion of their Round the World (RTW) trip. He thought I'd be interested in their trip and might be able to give them some advice on places we'd been and they were headed.
I wandered out to the parking lot and met Klaus Ulvestad and his 1938 Nimbus, its sidecar, and all 22 of its horsepower.
A man after my own true heart.
Klaus and his riding partner started in Norway one year ago (April 2009) and crossed Europe, Russia, Siberia, Mongolia, South Korea and the northern tier of the U.S. They crossed that northern tier, from Seattle to New York, in December, January and February. My take was that they don't teach the details of U.S. weather in Norway. Klaus said, "We were very lucky on the weather." Just more of that classic Norwegian humor for you.
So, here you have two guys, each on their very own 70 year old motorcycle and sidecar, traveling around the world on next to no money.
The good news is, this is really, really cool.
The bad news is, you now have officially zero excuses for not following your dreams and doing this yourselves.
Remember: It's not about the truck. It's not about the bike. It's about the experiences.
An audio interview of Klaus is here (MP3 file):  http://www.hackneys.com/video/2010-04-09-klaus-ulvestad-interview.mp3
Video of the bike running, including the open valve train, is here:
Their web site is here: http://www.kccd.no/
Their ADVrider thread is here: http://www.advrider.com/forums/showthread.php?t=419271&highlight=Nimbus
Photos follow.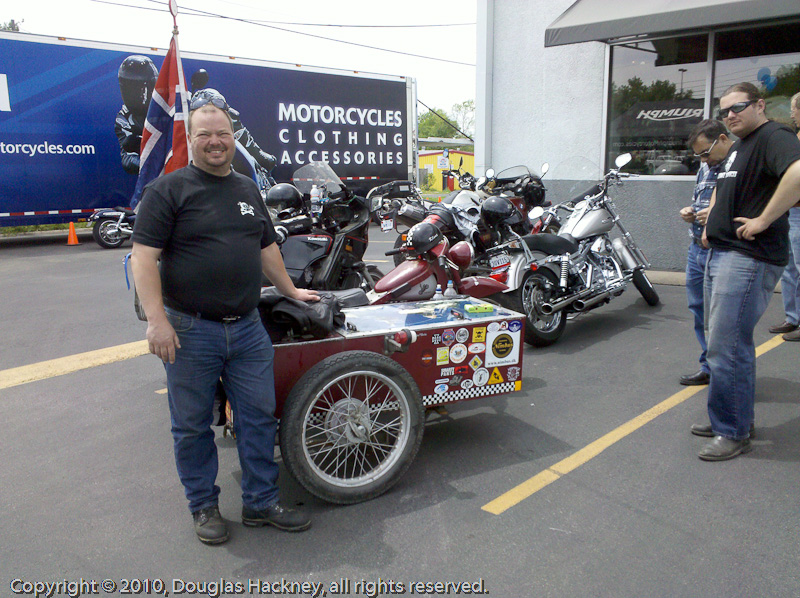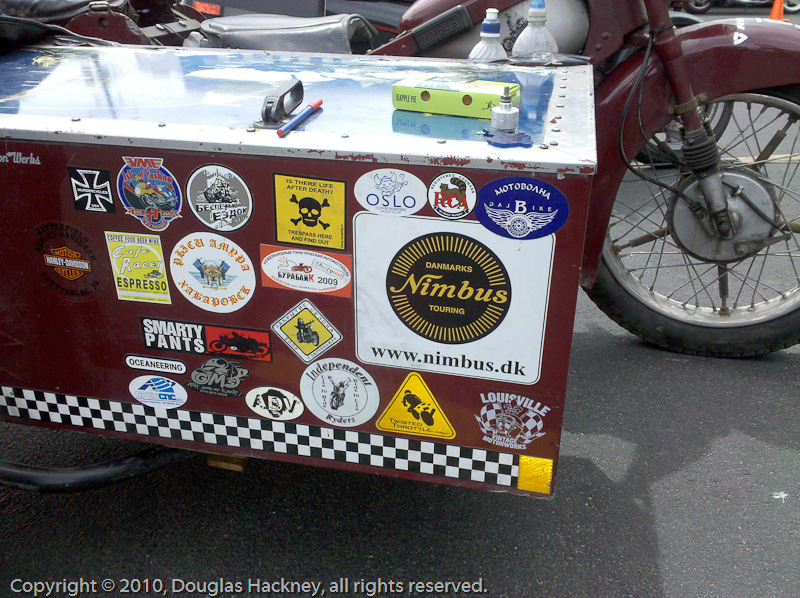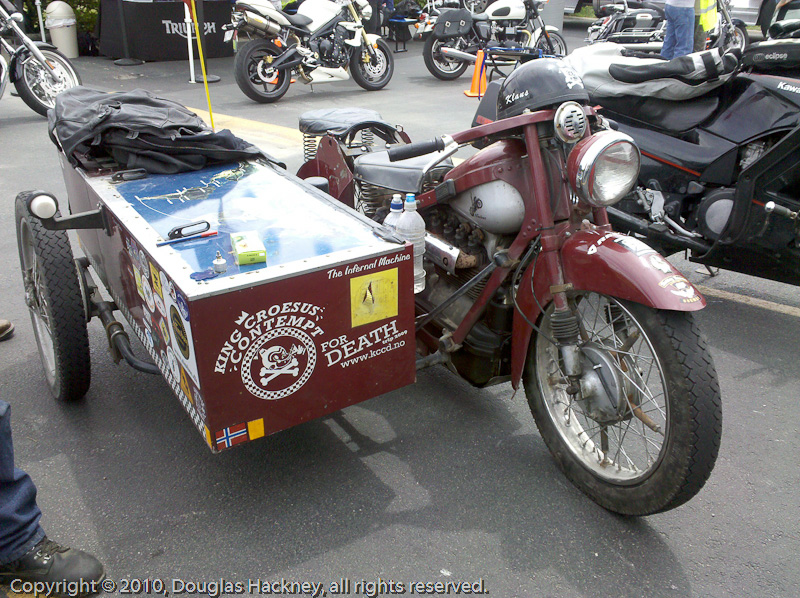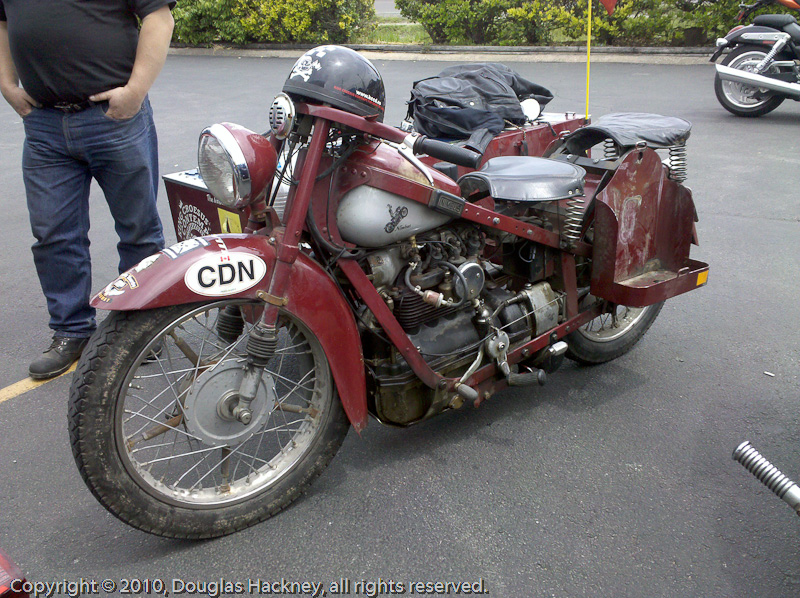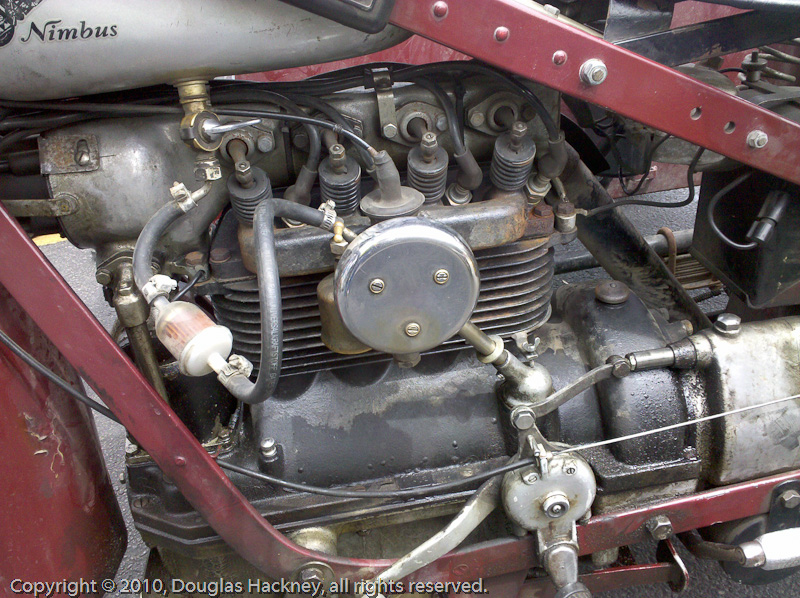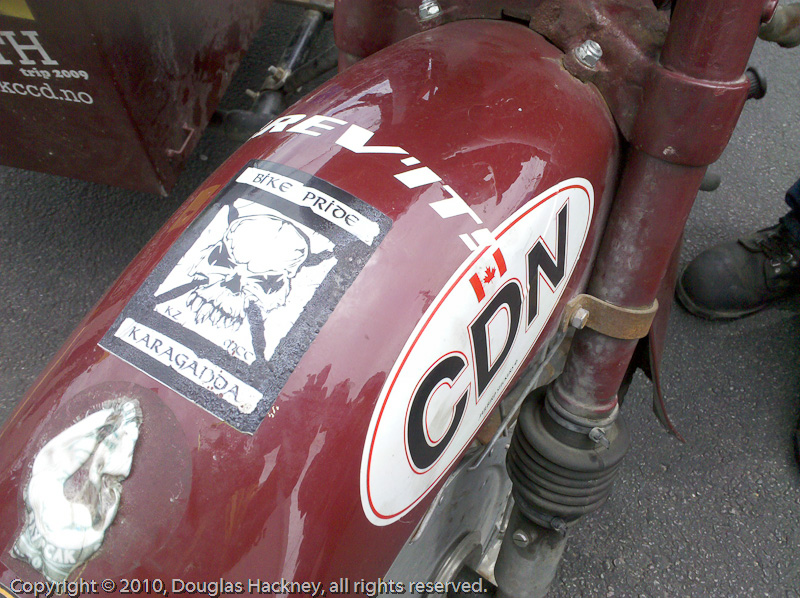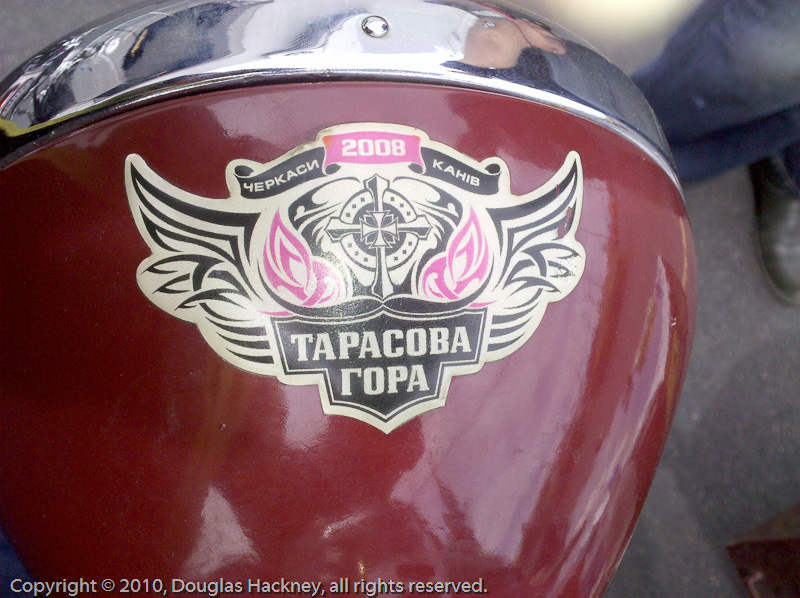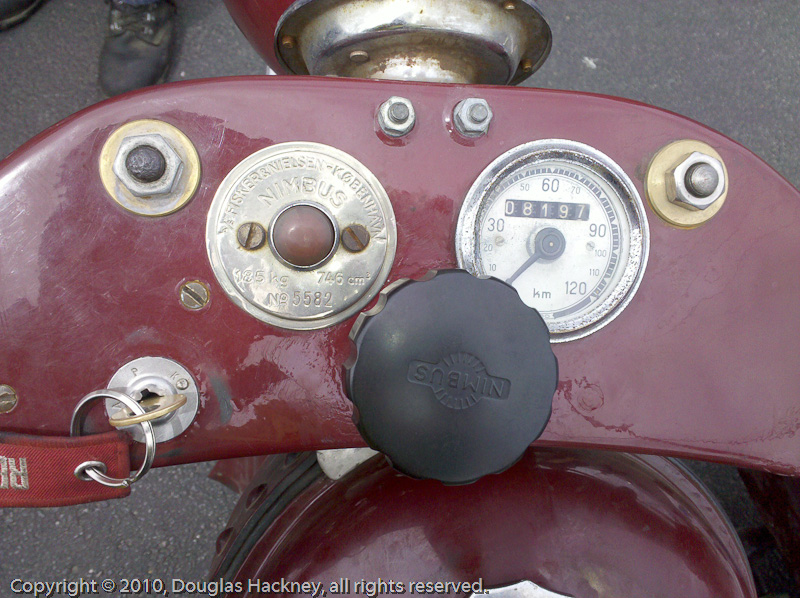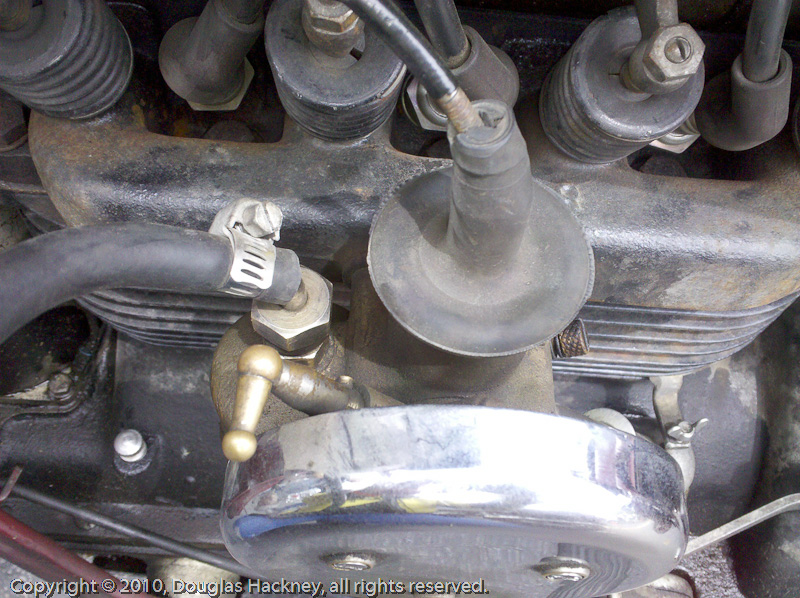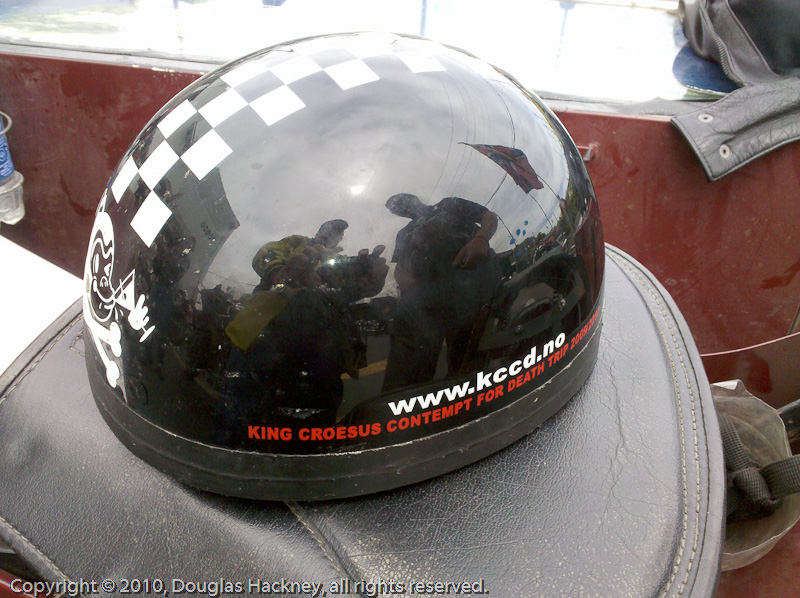 RTW team logo: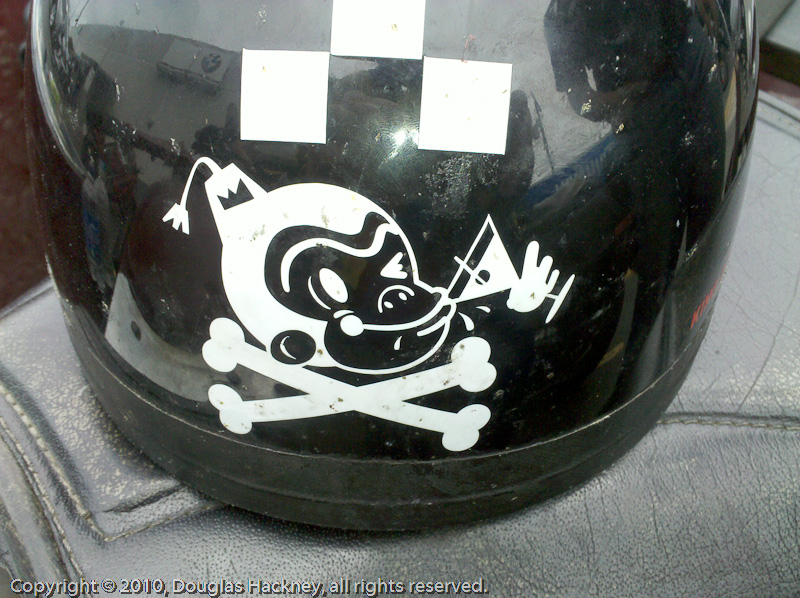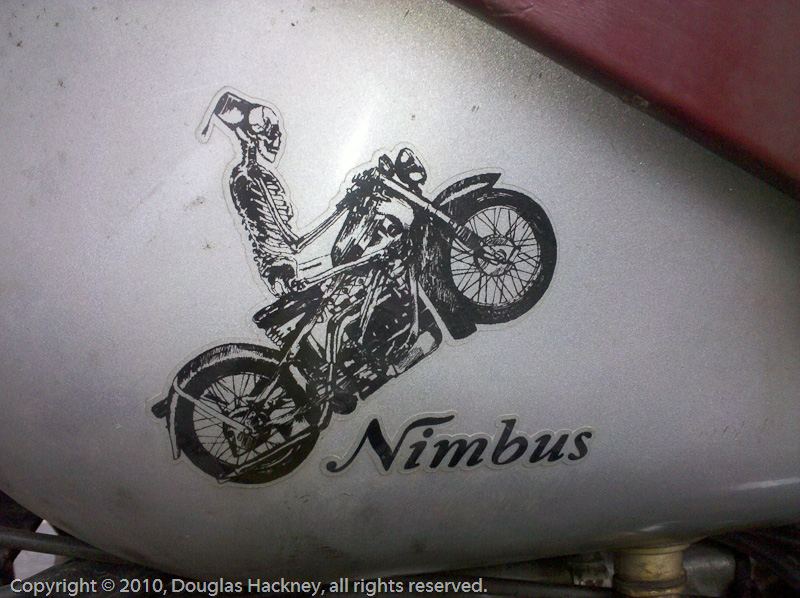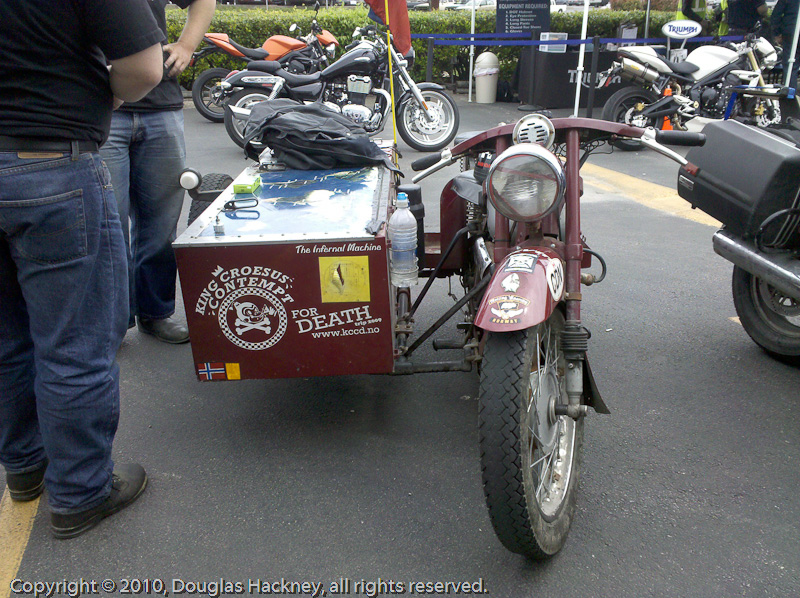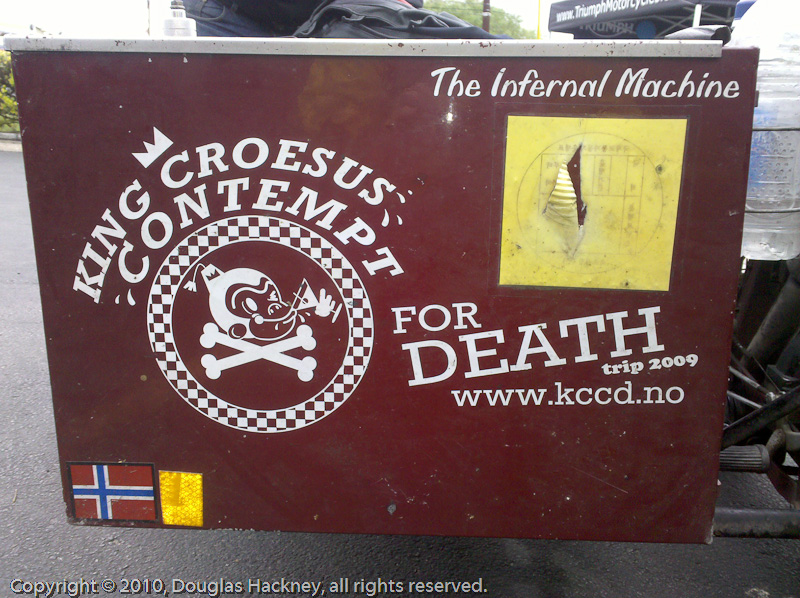 Spoke/wheel reinforcements installed in Siberia: